| | |
| --- | --- |
| Maid Name: | Lila Chettri |
| Nationality: | Indian maid |
| Experience: | New maid |
| | Darjeeling maid |
| Language: | English: (Little) |
| Place Of Birth: | |
| Height: | |
| Weight: | |
| Religion: | |
| Marital Status: | |
| Number of Children: | |
| Siblings | |
| Expected Salary | |
| Education: | |
| Off-days: | |
| Language: | |
| Areas of Work | Willingness | Experience | Evaluation | Comments |
| --- | --- | --- | --- | --- |
| Care of infants/children | | | | |
| Care of elderly | | | | |
| Care of disabled | | | | |
| General housework | | | | |
| Cooking | | | | |
FRESH Darjeeling maid, 31 YEARS OLD from Darjeeling, WEST BENGAL. Able to converse in Nepali, Hindi and Basic English.
NON-VEGETARIAN. Able to do North Indian, Nepali cooking and taking care of children of any age. Able to take care of elderly/special needs if taught. Currently in India but able to do interview over telephone. Can start immediately.
Maid Agency: Easy Employment Pte. Ltd.
(License No.: 18C9359)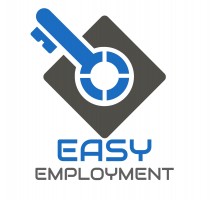 Address:
180 Paya Lebar Road,
Yi Guang Factory Building, #07-6B,
Singapore 409032
Tel:
87337315
Email:

[email protected]




Contact Person:
Syahfinas / Ansari
Handphone:
87337315 / 8697-7542
Website:
www.easyemployment.com.sg
Office Hour:
Monday to Saturday: 11 AM to 9 PM
Before/ After Office Hours Please Contact - 86977542

Last updated on 23-09-2023.
Maid Agency:
Easy Employment Pte. Ltd.
Contact Person:
Syahfinas / Ansari
Phone:
87337315 / 8697-7542
Contact Maid Agency Regarding Lila Chettri